About Us
The Professional Leather Cleaners Association (PLCA) was created by a consortium of specialty cleaners dedicated to the high standards required for professional leather cleaning. Our goal is to provide information and resources to the consumer about the unique characteristics, care and cleaning requirements for leather apparel and accessories. Armed with knowledge, consumers can make educated decisions on the proper handling of their leather garments.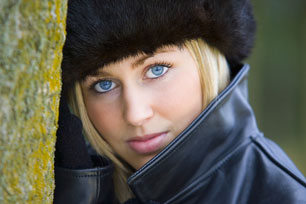 Qualifications
Each member of this group has over twenty-five years experience specializing in leather cleaning and provides wholesale leather cleaning services to retail dry cleaners. Consequently, members process thousands of leather garments a year thereby gaining a unique expertise unavailable to the cleaner who may only process an occasional leather garment. Member plants utilize detergents and cleaning solutions specifically designed for leather cleaning. All garments are restored with refinishing dyes and oils to bring back lost color and softness. Leather is an enduring fashion trend, but the cleaning requirements are constantly changing due to changes in manufacturing. The members of this group meet regularly to share information about the best practices, equipment, and processes to ensure the highest quality cleaning. Members have participated in training sessions twice a year for the last 20 years at leather cleaning plants throughout the United States and Canada. Each member is held accountable to the highest standard of leather cleaning.
Mission Statement
The Professional Leather Cleaners Association is committed to establishing the highest standards for quality leather cleaning and restoration services in North America. This purpose is supported by a dedication to ongoing research and training and a commitment to developing environmentally-friendly practices.