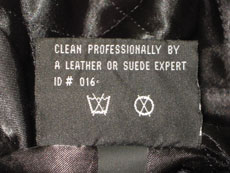 Welcome to the Professional Leather Cleaners Association! We want to be your trusted source of information for the care and cleaning of your valuable leather apparel and accessories.
Perhaps you've seen the care label in your leather garment. But just what does that mean? It means that only a Professional Leather Cleaner is equipped and properly trained to clean leathers, suedes and furs. Reputable dry cleaners outsource their leather care services in order to get the best cleaning, ensure happy customers and avoid costly damage. Your local cleaner likely already uses or has access to a member of PLCA.
Choose a Professional Leather Cleaner
Leather cleaning is a specialized process that requires not only experience, but the right equipment, cleaning products and finishing. A Professional Leather Cleaner will have the following characteristics: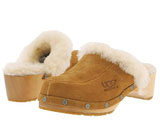 Specializes in the cleaning of leather, suede and fur
Uses cleaning methogs and products specifically designed to clean leathers and furs
Routinely restores color and oils on all leather types
Leather repairs and alterations are available and done on site
Find out how to choose a Professional Leather Cleaner, what you should expect when your leather apparel or accessory is cleaned, and what things you should avoid.